Armistice Day 2020

We will remember them
On Wednesday the 11th Of November we stopped to remember sacrifices made during conflict.
Mr Heywood was very proud of the group of Y6 children who accompanied him to join in a ceremony of remembrance at Rock Road War Memorial at 11:00 with representatives from the Royal British Legion. Prayers were led by Revd Tim Scott, Team Rector of Yatton Moor Team Ministry. The children participated impeccably, each of them laying their own wooden poppy cross on the memorial as well as wreaths from both schools.
Also, special 'virtual' Remembrance Services were shared in classrooms in both schools with silences held to pay our respects. We placed a wreath on a large cross outside the main entrance of the school along with class poppy crosses inscribed with children's messages.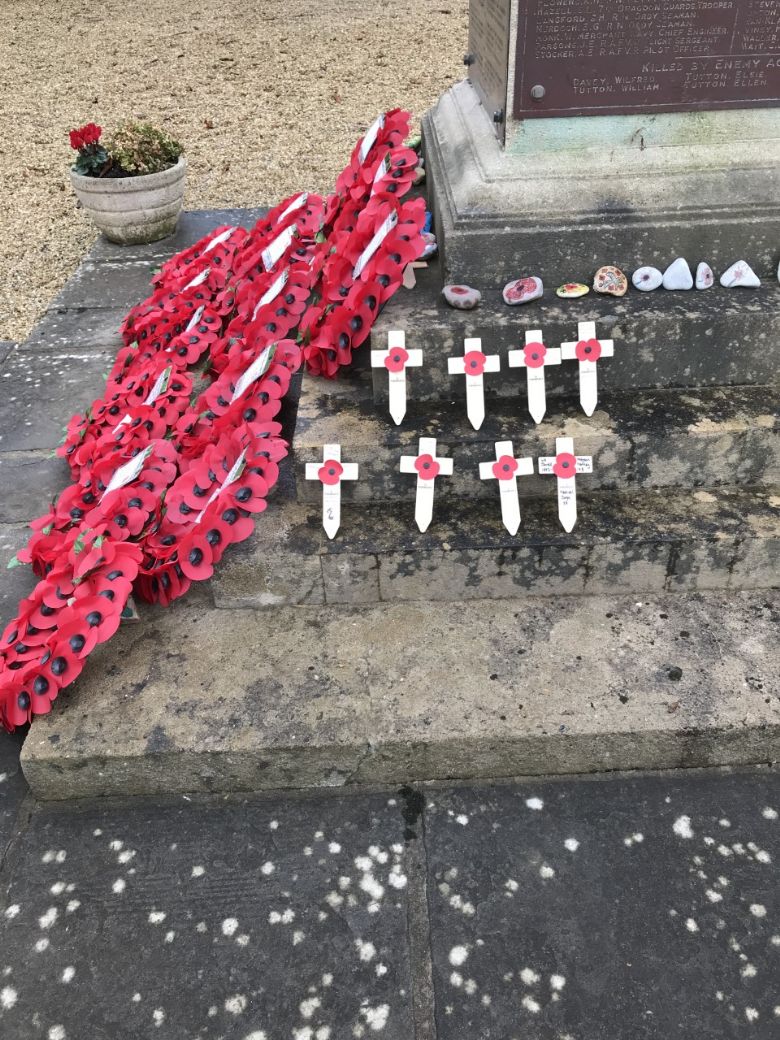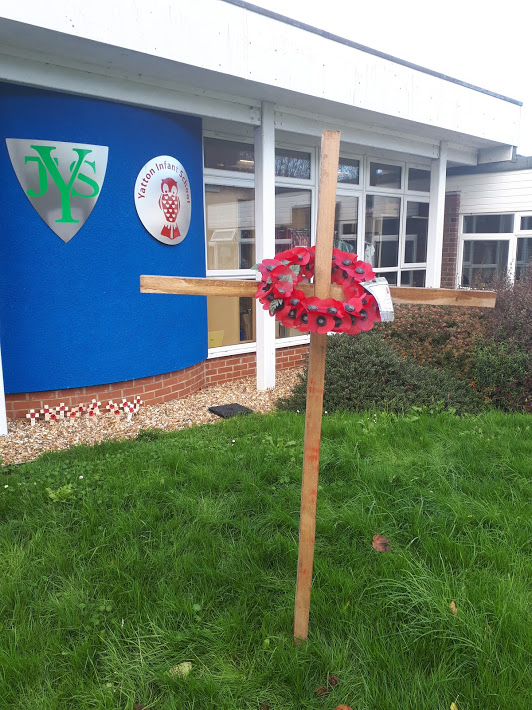 They shall not grow old,
As we that are left grow old,
Age shall not weary them,
Nor the years condemn.
At the going down on the sun,
And in the morning,
We will remember them.
from 'For the Fallen' by Robert Laurence Binyon