Healthy Schools
For many years, we at Yatton Schools have been actively involved in the Healthy Schools programme through participation in the North Somerset Healthy Schools Network (NSHSN) which supports schools to address health and wellbeing. We firmly believe that happy, healthy children are far more likely to be able to focus and do their best in school and be able to live life to the full. Participation and commitment to the network helps us to access a range of resources, keep up to date with current initiatives and research and to share ideas and expertise with other schools and health professionals.
In recognition of our ongoing and high level of commitment to improving the health and wellbeing of our school community, we were very proud to be one of the first 2 schools to be awarded the higher level 'Active Healthy Schools Award' in 2018 – see news article below.
Our commitment and whole school approach to promoting health and well-being is well-established and very much embedded in the ethos and culture of our schools. This is demonstrated in many ways through, for example:
• Developing and maintaining an ethos and a physical environment that promotes physical, social and emotional wellbeing.
• Involving a range of staff in the planning and delivery of activities to promote health and wellbeing
• Providing a well-planned, relevant PSHE (Personal, Social, Health) curriculum which uses interactive and stimulating teaching methods. We use the high quality and comprehensive 'Jigsaw' scheme from Reception through to Y6 – see Curriculum pages on the website to find out more about our PSHE curriculum - including our provision for Relationship, Health and Sex Education.
• Giving children a meaningful say in what happens within the school and real opportunities to take part
• Working with parents/carers and the local community to support the physical and emotional wellbeing of children
• Involving people from outside school who can enrich PSHE or spiritual, moral, cultural, mental and physical development
• Ensuring additional support for individual children when needed
• Promoting the physical and emotional health and wellbeing of all adults within the school community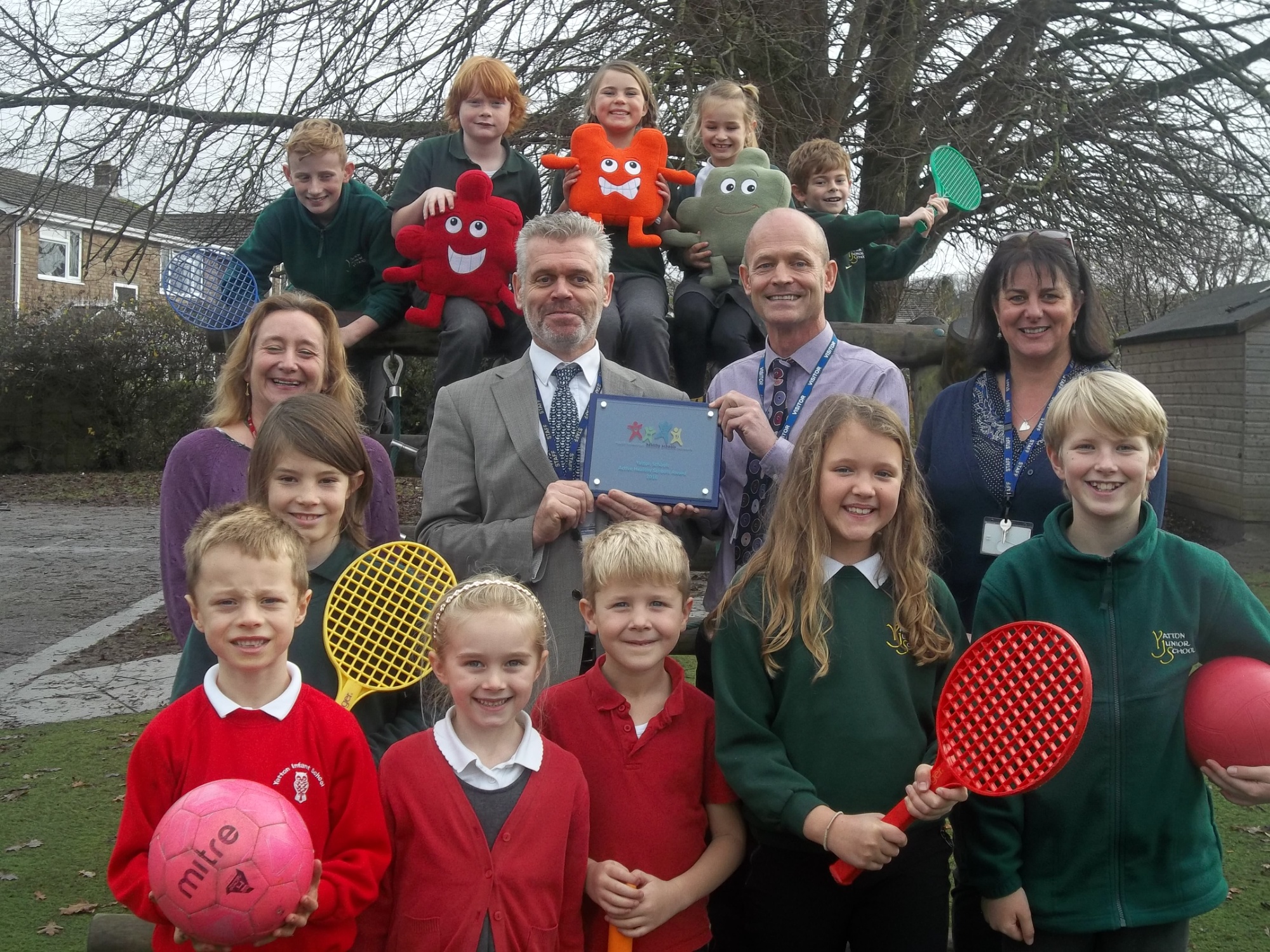 To achieve our Active Healthy Schools Award, we had to demonstrate and evidence ways in which we address all of these areas over a sustained period. These include consideration of our provision for sports and physical activities; healthy eating and diet; anti-bullying; the safety of the children; playtimes and clubs; inclusiveness...and much more!
The photo shows us being presented with the prestigious Active Healthy Schools plaque by Shaun Cheesman, Health Improvement Lead for Children & Young People at North Somerset Council.