Year 6
Here are the contact details for the Y6 teachers:
Tigers: Mr Froggett sfroggett@yattonschools.co.uk
Mrs Howard showard@yattonschools.co.uk
Leopards: Mrs Lilley nlilley@yattonschools.co.uk
Mrs Travers jtravers@yattonschools.co.uk
Jaguars: Mr Bertenshaw jbertenshaw@yattonschools.co.uk
Please note: if children wish to email members of staff they must do so under parent supervision through their parent's email – teachers will not be able to reply to children's personal email addresses if they have them.
Home Learning for School Closure Day - Friday 18th February
See below for Year 6's learning provision for Friday's school closure
English
Continuing from this week's poetry sessions, write the description or poem of The Dreadful Menace. Friday's lesson (lesson 3) is introduced on the video or Powerpoint below.
The Dreadful Menace poetry - video
The Dreadful Menace poetry - Powerpoint - use this Powerpoint file if you are unable to watch the video.
Maths
Please find below links to two maths activities, following on from our learning this term on algebra. Complete as much of the challenges as you are able.
Super Shapes - https://nrich.maths.org/1056
Find out the value of the shapes. In your answers, write a explanation to prove how you worked out the value of the shapes.
Carrying cards - https://nrich.maths.org/2726
The description below the children has clues which will help you figure out the missing numbers.
Write up your learning on a piece of paper and bring into school on Monday 28th February.
Enjoy! :)
SATs revision
Use Friday as a chance to keep on top of your SATs revision home learning.
In your SATS GPS book, go to page 19 and complete Set A: Puzzle.
In your SATS Maths book, go to page 16 and complete Set A: Arithmetic test.
Remember, after the arithmetic test, note any areas you might need to cover as part of your revision.
If you are given the separate maths and English sheets, you can complete those.
Any other home learning due needs to be completed by Tuesday 1st March.
Have a wonderful half term, everyone! :)


Mobile phones and WhatsApp
We've been made aware that there have been some problems with messaging on mobile phones in Year 6 and particularly with the use of Whatsapp.
I have put together an information sheet with links for you that I hope you may find useful to help discuss this with your children at home. We have also had a talk with the children in school. It is worth noting that WhatsApp is legally only for children over 16.
Kind regards
Jo Keeble
What are the children learning this term?
See attachments below to find out what the Y6 children will be learning this term.
Remote Learning
Hopefully this year there will be fewer occasions when children will need to be self-isolating but, if they need to, the LSP Remote Learning Grid for each term is provided as an attachment below. Although the activities may not always match exactly the tasks the children will be doing in the classroom, they will often follow similar general topics and objectives.
Maths worksheets to accompany lessons - Please contact your child's class teacher (see emails above) for maths worksheets to accompany the lessons or more information if needed.
LSP Remote Learning all year groups Spring Term 2
LSP Y6 Remote Learning Grid Spring Term 1
Remember you can also complete reading (including Bug Club) and Numbots.
See Home Learning page for more information on Teams, Bug Club and Numbots, as well as other learning ideas.
Morfa Bay Updates!
Day 3 - Talent Show update!
We had talents including singing; comedy sketches; and group dancing. However, our judges decided there could be only one talent show winner this year...Wilf! He performed an amazing dance routine - well done Wilf and to all who took part!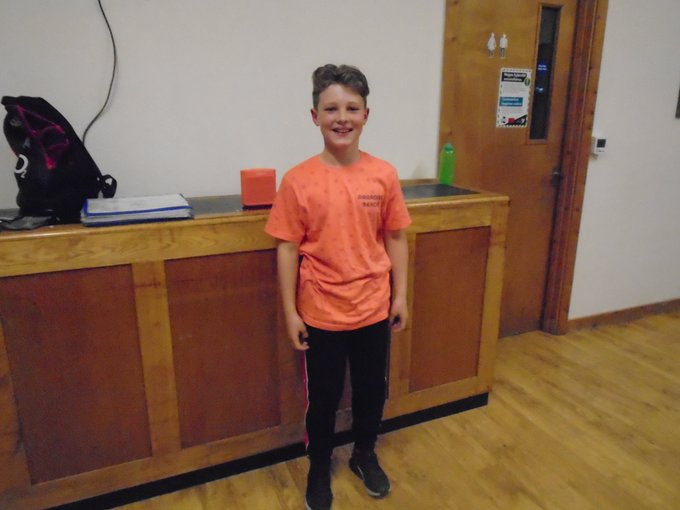 Day 3 - Wednesday
Day 3 - done! Another super day with activities galore. See pictures of activity groups on the Climbing Wall, Mountain Bikes and during the Rocky Shore Study. Tonight was the talent show and we were certainly entertained! Winning pic to follow...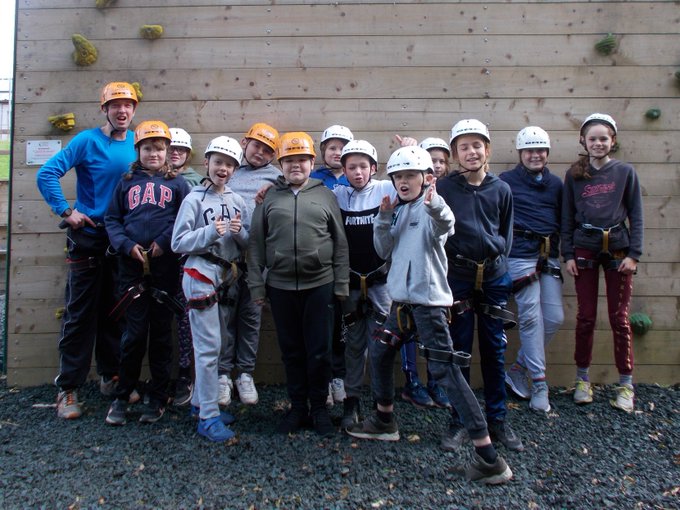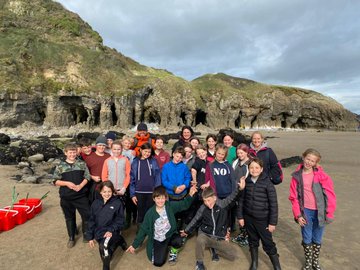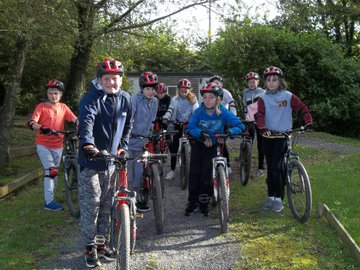 Day 2 - Tuesday What a great second day so far! Pics below show activity groups enjoying Orienteering, Crate Stacking, High Ropes and Mud Assault Course. Weather fine and children having a great time! Three activities for all today plus a beach walk this evening. More groups pics tomorrow!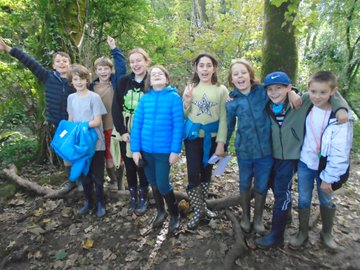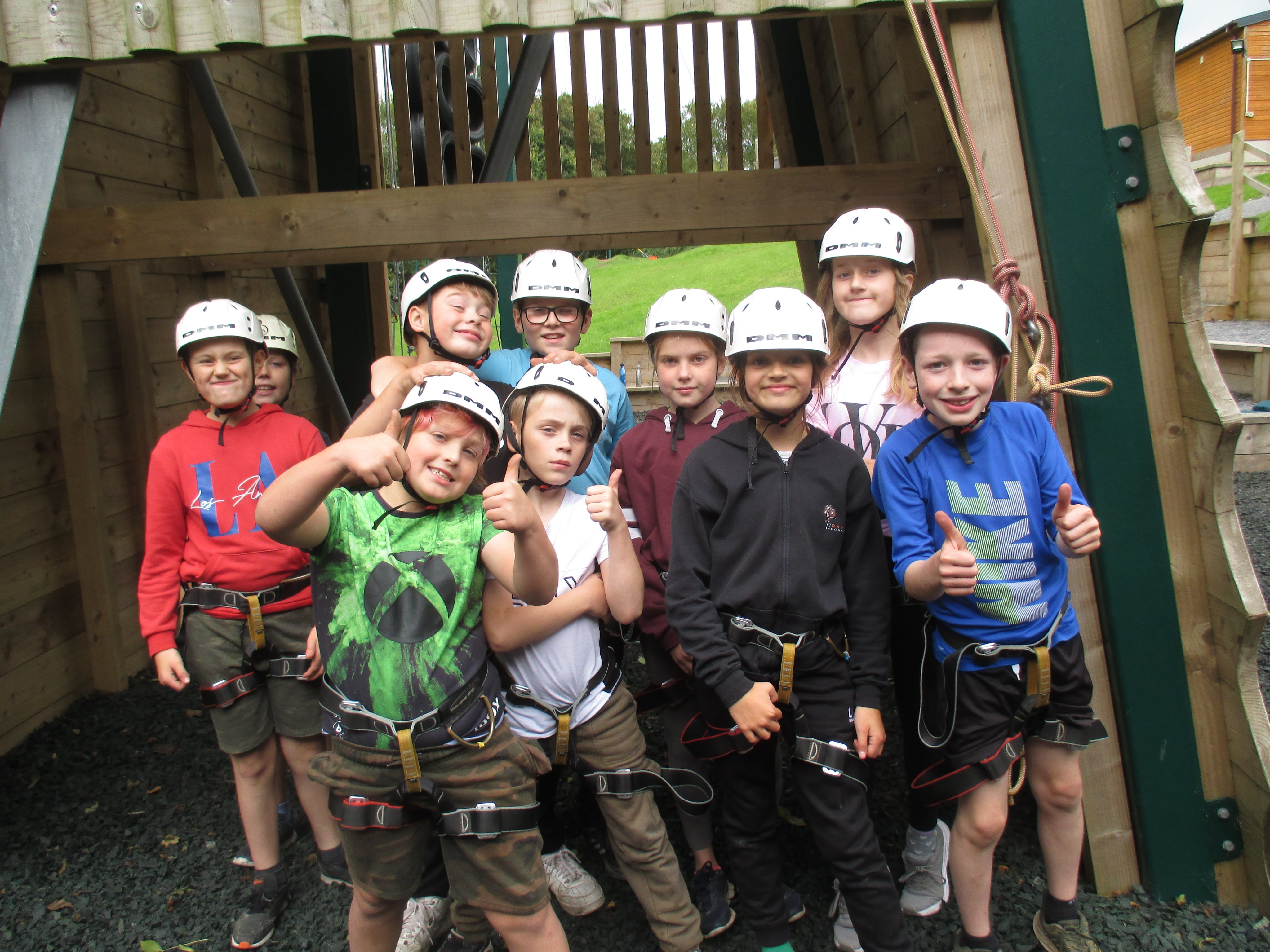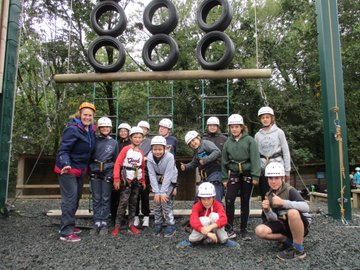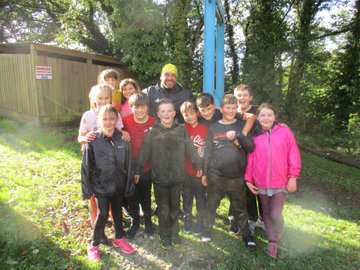 Day 1 - Monday
Super first afternoon at Morfa! Zip Wire, Crate Stack, Body Boarding, Archery or Mountain Biking! Rain held off until 6 and then heavens opened! Therefore, it was quiz night and hot chocolate! More pics tomorrow.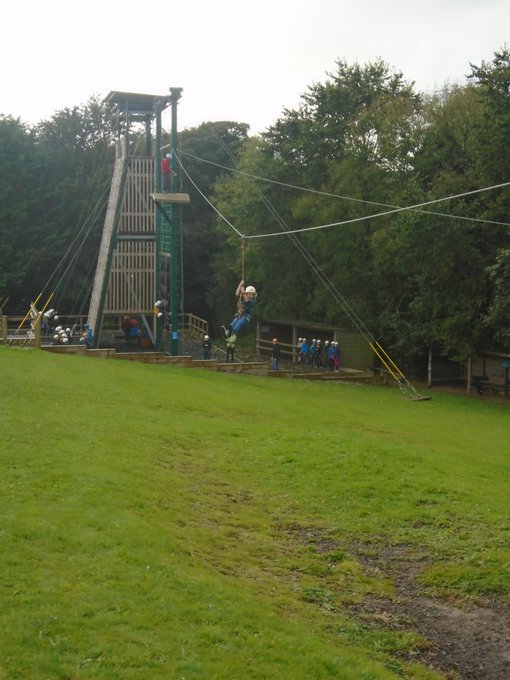 The Y6 Residential Visit to Morfa Bay in Pendine is scheduled for Monday 4th - Friday 8th October 2021 (4 nights). All parents who have said they would like their child to participate should have received letters providing lots of key information. A copy of the most recent letter including a suggested kit list is also available below:
Morfa Bay information letter 17th September
Please don't hesitate to contact us if have any question, however small, about the visit or if you need clarification about something or wish to share information with us.
You might also like to visit the Morfa Bay website: Morfa Bay Adventure